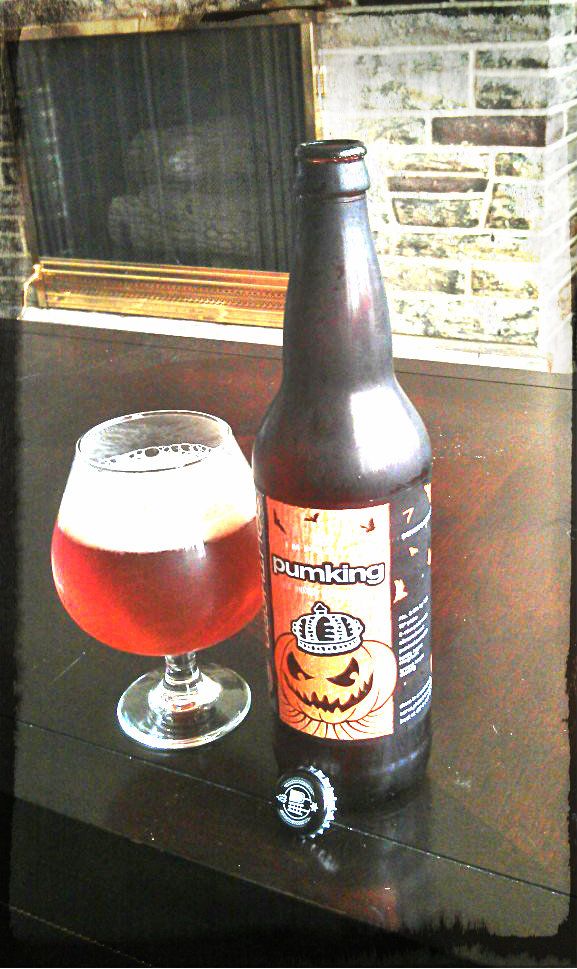 Before today I had never had this beer. I always heard a lot about it and that is was pretty much pumpkin pie in a glass. A lot of people drink this around Halloween or on Halloween but I decided I needed to open one of these up on Thanksgiving and see what all the fuss was about.
The pour was an orange pour right out of the bottle and once in the glass it had a good solid 2 finger head that didn't stick around too long and was a beautiful bright orange. Definitely a pretty looking beer.
Aroma on this beer started with big pumpkin and cinnamon and spice. Bigger whiff gives way to a subtle caramel maltiness but is mostly pumpkin and spices. Does, in fact, remind me a lot of pumpkin pie which is exactly what i was hoping for.
First sip and boom. Big spices and pumpkin. Tastes like pumpkin pie. Maybe a bit too much in the spice department but it was a solid beer that I could see myself enjoying once during this time of year.
The mouthfeel on this was syrupy and full bodied. Given how sweet the beer was, the mouthfeel on it just made it seem sweeter. I did not have a problem finishing it but by the last sip I was kind of glad it was done with.
I'll look for this beer again next year but I'll try to split it with someone as I think 22ounces of this was just too much.
Overall, I recommend giving this a try especially if you like pumpkin pie.
Time for bed now everyone, I have to be at work in a little more than 5 hours.
Cheers,
Daniel